2018 Vintage Pinot Noir & Chardonnay Release
Dear Friends,
We are thrilled to release our 2018 wines. In this set you will find wines that differ in taste, but will provide you with plenty of pleasure over the years. 2018 is undoubtedly a great vintage, showcasing wines of beauty and appeal but also structure and power. They are definitely not to be missed.
Some of the Pinots like Duende, Suerte and Seabiscuit will be ready to drink earlier. C'est la Vie and Lancelot will benefit from 2-3 years of aging before drinking and will last for over 10 years in your wine cellar. As you know, all the wines are quite different but also express our artisanal style of Paul Lato Wines. We are sourcing grapes from what we believe are some of the greatest vineyards in California. We also insist on the highest standards of agriculture and vineyard management.
In the cellar, we follow the old world standards of vinification, purity of intention, cleanliness and non interventional winemaking. Our goal has always been the same: to make great wines of California. We are confident you will find these wines to be just that in this set of 2018's.
As you all know, your support of this mailing list is extremely important to our success as a boutique and 100% family owned winery. We encourage you to buy your favorite wines but also try something new you have not tried before. Enjoy!
Thank you so much for your support.
With love and gratitude,
Paul
2018 "Lancelot" Pinot Noir, Pisoni Vineyard, Santa Lucia Highlands - $90.00
Booming with aromatics out of the glass, with vibrant raspberry and cherry pie on the nose. Power and grace in the mouth with plenty of fruit, spice and mineral nuances that blend seamlessly. Long finish, very impressive now and full of aging potential and evolution in the bottle.
2018 "Suerte" Pinot Noir, Solomon Hills Vineyard, Santa Maria Valley - $80.00
Our Solomon Hills Pinot Noir is always intriguing and complex, one of our most distinct wines on the list. The brooding nose opens with spice, forest floor, and finishes with the familiar red fruit of Santa Maria. Suave tannins caress the palate and finish with crisp acidity and firm structure. Give this wine an hour in an opened bottle, and it will take you on a wonderful journey.
2018 "Atticus" Pinot Noir, John Sebastiano Vineyard, Sta. Rita Hills - $80.00
This year's Atticus is a beautifully balanced wine, with vibrant notes of ripe cherry and blueberry on the nose. The palate is laced with powerful yet fine tannins, balanced with a complex array of dark fruit preserves. Our final vintage of Atticus is truly going out on a high note. Get it before it's gone forever.
2018 "C'est la Vie" Pinot Noir, Drum Canyon Vineyard, Sta. Rita Hills - $75.00
This wine is immensely deep, dark and textural, with complex aromas that instantly draw one in. Boysenberry and cassis open up on the nose, leading to a mouthfeel that is full of energy, wired with fine tannin and a long spicy finish. This is certainly an age worthy wine.
2018 "Seabiscuit" Pinot Noir, Zovovich Vineyard, Sta. Rita Hills - $75.00
Brilliant ruby red color with fragrant notes of cherry, rose petals, and a hint of lavender. It is mid-bodied, zesty and smooth in texture with a bit of spice on the finish. The tannins are gentle but persistent and will allow this wine to age gracefully with time. This year's Seabiscuit is a true thoroughbred representing the beautiful Sta. Rita Hills
2018 "Duende" Pinot Noir, Gold Coast Vineyard, Santa Maria Valley - $70.00
Delicate, medium red color and fantastic perfume. This charming wine jumps out of the glass with distinct notes of raspberry and Fraisier des bois. On the palate, pleasant spices intermingle with sandalwood and wild red berries. It finishes with silky texture on the tongue, refreshing acidity, and the most elegant of tannins. Our Duende is the spirit of Paul Lato Wines.
2018 "East of Eden" Chardonnay, Pisoni Vineyard, Santa Lucia Highlands - $85.00
Powerful yet controlled nose, with notes of lemon drop enveloped in creme brulee and brioche aromas, California meets Burgundy. The body is long and powerful with marine-influenced salinity and a fresh boisterous finish. This wine has a larger-than-life personality, much like the man growing the grapes, Gary Pisoni. Only three barrels produced for the world, grab this while you can.
2018 "Le Souvenir" Chardonnay, Sierra Madre Vineyard, Santa Maria Valley - $75.00
This wine possesses a powerful and exuberant nose of light butterscotch toffee with nuances of vanilla and lemon curd. It is dry, yet plenty rich in its taste, with medium-plus body, voluptuous and round texture, and nuances of minerals. The seamless integration of new French Oak provides plenty of structure, and leads into a gracefully dry finish, inviting you to take another sip.
2018 "Belle de Jour" Chardonnay, Duvarita Vineyard, Santa Barbara County - $70.00
Biodynamic viticulture allows a grape to show its true spirit, which we are proud to cultivate throughout vinification. This wine is dry and complex, with wet stone and Seabreeze mineral notes on the nose. Medium bodied, long in the mouth, clean and very well balanced on the palate, finishing with lemon acidity and a hint of butterscotch. Enjoy this wine in view of the ocean or under the stars, because both influenced its character.
2018 "It's All Good" Chardonnay, Talley Oliver's Vineyard, Edna Valley - $65.00
Growing in sandy clay loam in the Edna Valley, these 28-year-old vines produce Chardonnay of great balance and complexity, opening with youthful aromas of white peach, river rock, almond flowers on the nose. Its lively caressing palate is a seamless balance of crisp Fuji apple and salted caramel. With its smooth and refreshing finish, this Chardonnay will charm you into saying, "It's all good..."
2018 "Done & Done" Chardonnay, Talley Rincon Vineyard, Arroyo Grande Valley - $65.00
Our Rincon Chardonnay offers intriguing aromas of honeysuckle, apricot, and river rock. It will seductively draw you in with flavors of bright peach, honey, pear, and creamy marshmallow. This medium-bodied wine is balanced with good acidity-making it lovely on its own or perfect with food. The rich and delicious finish provides the perfect end to this delightful wine.
2018 "Ma Jolie" Chardonnay, Peake Ranch Vineyard, Sta. Rita Hills - $60.00
This is the first vintage of a Paul Lato - Peake Ranch Chardonnay, and we're very excited about this special vineyard in the heart of Sta. Rita Hills. For such a young vineyard, this wine performs like a seasoned veteran. Reminiscent of a fine Burgundy, the nose opens with crushed sea rocks, stuck flint, and lemon zest. On the palate, there is significant weight and richness balanced with caramel-apple sweetness and crisp acidity. This wine is meant to be explored and discovered just like a fine painting of Picasso, who inspired the name, Ma Jolie.
---
View All Wines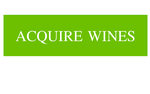 SHIPPING DETAILS
Orders will be shipped on Monday March 23, 2020. *Note that an adult 21 and over must be available to sign for the wine upon delivery.
Please contact Cynthia (805) 878.9141 or Michele (805) 720.1136 at or email us at order@paullatowines.com for assistance in placing your order.
Sign Up For Our Mailing List